ECOEXTREME® Waterproof Speaker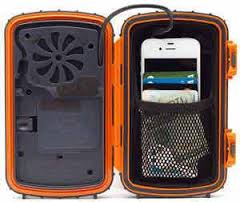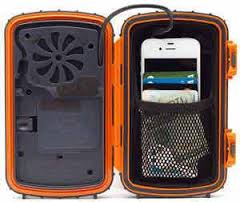 ECOEXTREME® Waterproof Speaker
Waterproof
ECOEXTREME is designed for use on the water and offers protection for your mobile device from the Earth's elements.
Great Sound
3 Watts of Power and a 3" speaker provide a Full dynamic range. Enjoy your tunes with crisp clean sound.
Rugged Design
ECO EXTREME is impact resistant. Use it at the beach and anywhere you want to go!
Universal Fit
Designed to fit MP3 players including your iPhone 4/4S, 5, 6, Samsung S3, Android, Windows & Blackberry.
It Floats!
ECOEXTREME floats with up to 1/2 lb of your personal cargo inside it's water-tight compartment.
Great
Battery Life
Listen to your tunes all day. With up to 30 hrs of play time you won't miss a beat.